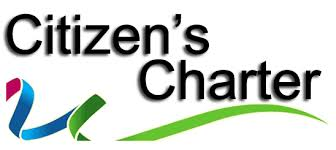 Mandate
Every local government unit shall exercise the powers expressly granted and those implied by those powers, as well as the powers necessary, appropriate, or incidental to its efficient and effective governance and those essential to the promotion of the general welfare. Local government units shall ensure and support, among other things, the preservation and enrichment of culture, the promotion of health and safety, the enhancement of the right of the people to a balanced ecology, the encouragement and support of the development of appropriate and self-sufficient scientific and technological capabilities, the improvement of public morals, the enhancement of economic prosperity and social justice, and the promotion of the right of the people to a balanced ecology.
Vision:
Lezo as Aklan's Prime Agri-Industrial Basket with empowered and God-loving citizens endowed with cultural heritage in a diversified but safe environment under a unified and responsible leadership.
Mission:
In pursuit of our vision, we are tasked to:
Provide possible highest standard in the delivery of basic services and security;
Develop a clean and healthy environment;
Encourage people's participation in local governance;
Instill maturity and unity among leaders and constituents; and
Develop the value of peace, godliness and discipline.
Service Pledge:
We, the officials and employees of the Municipality of Lezo, Aklan pledge and commit to deliver quality public services as promised in this Citizens' Charter. Specifically, we will:
Render service with integrity and happy heart
Treat everyone equally
Deal with our client wit sensitivity, apt behavior and professionalism
Make our client comfortable and most welcome in a clean and orderly office
Display office service flow chart, fees and charges
Respond to all inquiries, application and /or request appropriately and promptly.
List of Services
For the complete list of services and other information kindly
Click Here to download Lezo Citizen's Charter 2021 Edition